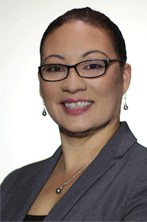 Fellowship program builds pipeline to tenure-track positions, contributes to campus diversity, equity, and inclusion
Four postdoctoral scholars comprise the University of Iowa Office of the Provost's first cohort in the Provost's Postdoctoral Faculty Fellowship Program. The program is intended to serve as a pipeline to tenure-track positions and is expected to increase campus diversity and align with the goals of the 2019–2021 Diversity, Equity, and Inclusion Action Plan.
Lisa Ortiz is one of the 2020–21 provost's postdoctoral faculty fellows and will be teaching in the Latina/o/x Studies Program. Lisa Ortiz earned her Ph.D. in Educational Policy Studies with minors in Latina/o Studies and Gender & Women's Studies from the University of Illinois at Urbana-Champaign in 2018. She is currently an Andrew W. Mellon Postdoctoral Research Fellow for the "Imagining Latinidades: Articulations of National Belonging" Mellon Sawyer Seminar at the University of Iowa. Her research juxtaposes representations of Puerto Rican migration in the media with narratives of intergenerational individuals engaging in rural-to-rural migration between the islands and the United States in the 21st century. In doing so, she examines how neoliberal discourses of value, devaluations, and progress point to ethnoracial ties and tensions while embodying Latinidad in the Midwest. 
Lisa Ortiz will be hosted in the Department of Gender, Women's, and Sexuality Studies in the College of Liberal Arts and Sciences. 
From the IOWA Now article: 
"These fellows demonstrate abundant promise as future faculty members, and we are honored and excited to host them," says Montserrat Fuentes, UI Executive Vice President and Provost. "It was wonderful to see so many great submissions from a wide range of applicants. I could not be more pleased with the strength of this first cohort, and I am delighted that we will have the opportunity to help them develop skills for their chosen career path."
Applicants were selected based on their potential to become successful tenure-track faculty.  Considerations included the strength and quality of candidates' research and scholarship; their contributions to diversity, equity, and inclusion excellence; and the quality of the fellowship resources and programming offered by the applicant's host unit—including but not limited to mentorship opportunities, professional development, and the availability of a tenure-track position upon the fellowship's completion.
Postdoctoral fellowships will begin in fall 2020, and the fellows will participate together in tailored workshops to prepare them to become excellent teachers and to support their ability to pursue grants, create productive mentor relationships, and publish or present research and scholarship. Opportunities for leadership development and building teaching skills are a key part of the program, which will focus on balanced training and mentoring to help fellows increase their chances of a successful candidacy for a tenure-track position at Iowa.
"Attracting a talented and diverse faculty body is essential for the continued success of our university as a premier public research institution, and these postdoctoral fellows are an important contribution to that ongoing effort," says Fuentes. "I am grateful to all of the applicants and to the review committee for a very successful selection process, and I am eager to welcome the fellows to this next chapter in their career development this fall."