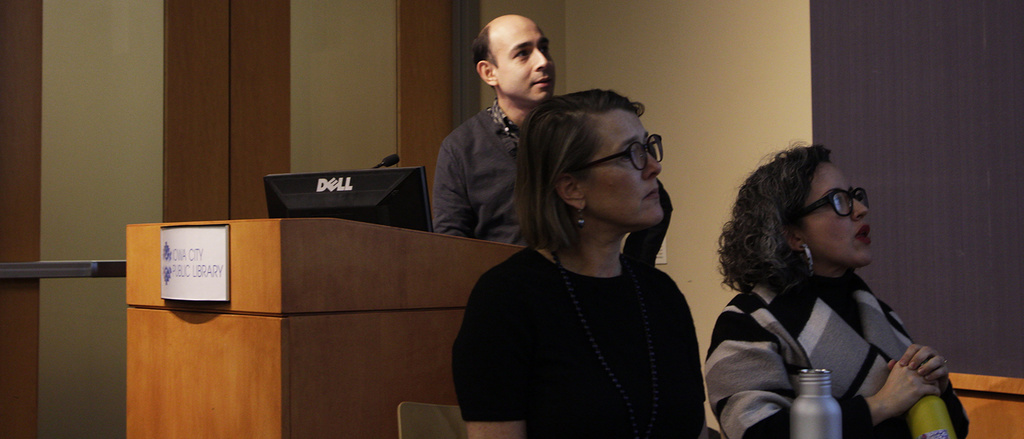 Research and Creative Work
Research and Creative Production in the College of Liberal Arts and Sciences
As part of a top-tier, AAU-accredited public research university, the College of Liberal Arts and Sciences holds scholarly, scientific, and artistic discovery at the heart of our mission.
Throughout our departments and programs, our professors are at the forefront of their disciplines. They bring their world-class research and artistry into their classrooms, studios, and labs, giving students the unparalleled opportunity to learn right from the source of the latest innovations in knowledge and practice.
Graduate students and many undergraduates work side-by-side with faculty members, conducting breakthrough research and creative production that advances humanity's understanding of ourselves and the complex, ever-changing world in which we live.
The creation of knowledge and understanding is an exhilarating and never-ending mission—and is at the core of every University of Iowa liberal arts and sciences education.
 
Faculty in the interdisciplinary Latina/o/x Studies Program have a wide range of research interests.
 For example, a Latina/o/x Studies student can learn about immigration from
the perspective of a political scientist, from someone in American Studies,
or from someone who is looking at Latina/o/x popular culture or Latina/o/x literature.
The program is very committed to having strong representation across the humanities and social sciences.